Team collaboration during times of crisis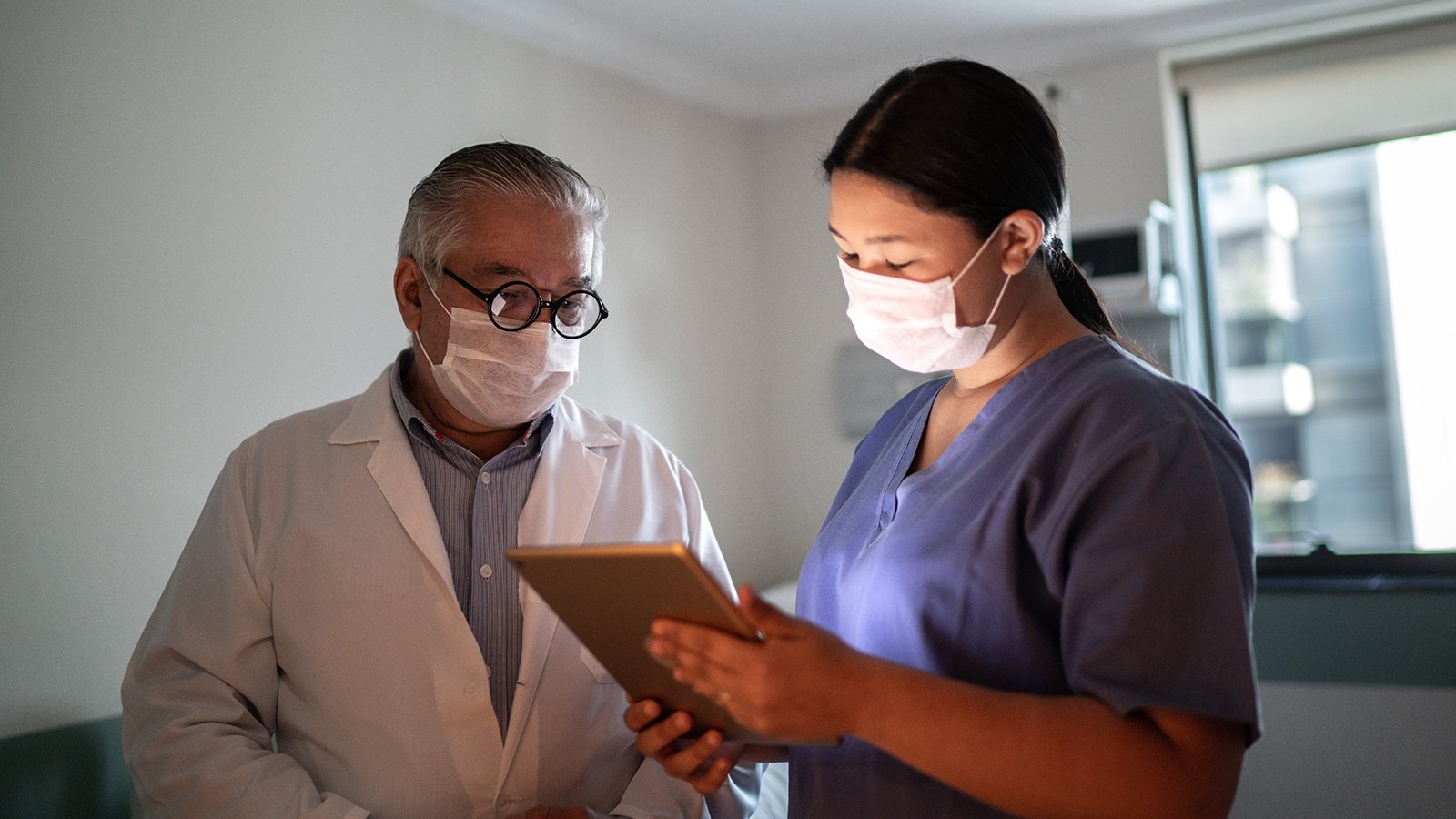 Team collaboration centers on delivering the best patient care, especially when time is of the essence. In the "Framework for action on interprofessional education and collaborative practice", the WHO defines collaboration as "multiple health workers from different professional backgrounds work[ing] together [..] to deliver the highest quality of care."
Team collaboration represents not only the best that healthcare delivery can offer during a pandemic, their mere existence can set the stage for ongoing digital transformation efforts within healthcare organizations, using core technologies.
Deriving value from deep clinical knowledge across teams
The importance of collaborating and working in teams is well-documented. As organizations increase virtual healthcare delivery, providers and leaders must set new strategies for team-based quality care. Automation and digitization enable streamlined knowledge-sharing.
"
Multidisciplinary care planning is so much easier because we have nurses, PTs, and OTs communicating about the same patient at the same time immediately after we receive discharge orders from the hospital. What used to take a week to coordinate, now happens in minutes." Marc Adamson, Executive Director, Suburban Home Health
Supporting the way clinicians work
Healthcare has many touch points and involves participation from family and a diverse team of specialized healthcare professionals. Clinical information must be accurate and promptly shared through timely team communication and collaboration. Without it, patient care and safety can be at risk. Through the arrival of virtual care delivery as well as workflow collaboration platforms and their expanded use during #covid19, the door for improved care has been opened; a 2019 study shows that team collaboration had a positive impact on outcomes and costs.
[..] Globally, at least 5 people die every minute because of unsafe care. – Tedros Adhanom Ghebreyesus, WHO Director-General, 2019
Leveraging key technologies for timely care delivery in crisis
An increased demand for patient visits and treatment amid stretched resources requires highly coordinated care. A robust communication and collaboration platform for physicians, nurses, emergency medical technicians, and other healthcare workers combines virtual "rooms," teams, scheduling, and notifications so the right information about the right patient can be delivered to the right provider in real time.
Healthcare software solutions have long attempted to mimic clinicians' care processes. A workflow communication platform, such as Backline, accessed from the cloud, accelerates care delivery, aligns with digital transformation initiatives, and supports clinicians in times of crisis, when providers' workloads are higher than normal.
Conclusion
As Covid-19 continues to affect healthcare operations, hospitals put new demands on existing processes and technologies. A crisis forces an organization to tap all its resources and maximize communication and collaboration. A workflow-centric clinical communication platform supports healthcare organizations and providers to deliver the right care at the right time to the right patient.