Backline provides a secure solution to handle all support requests involving case managers, patients, families, and care team members, without more time-consuming and difficult-to-document phone calls.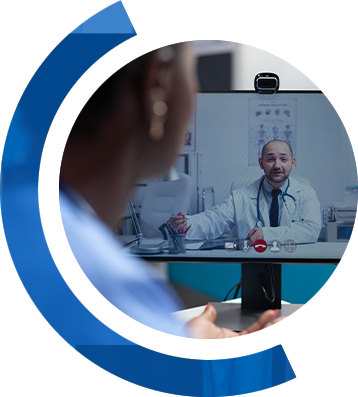 A centralized queue helps your organization manage and route requests from receipt to resolution. Users can easily include other team members and add all relevant information, including PHI.

For example, a nurse or caregiver can initiate secure communication with case managers to coordinate patient-specific resources, ensuring closed-loop communication and a record of all care requests.

Using Backline for case management gives you the following:

Intuitive workflows to support collaboration and ensure patients get the resources they need

Smart routing of requests and automated notifications

Easy collaboration and accountability to help ensure patients get the resources they need
"Backline improves care coordination between providers and care managers who provide care to the same patient."
- Sara Baig
United Physicians, PC collaboration with Michigan Health Information Network (MiHIN)
Simplify Case Management Communication with Backline
"Using Backline, we can now communicate directly, in real time, with providers at any of the health system's 30 facilities. Providers can easily collaborate during every stage of the patient journey, from intake and treatment through release."
- Behavioral Health Center