For years, we've known medical errors cause more than 250,000 patient deaths annually - and a majority of these errors are caused by communication breakdowns that effective care coordination platforms can significantly reduce or eliminate.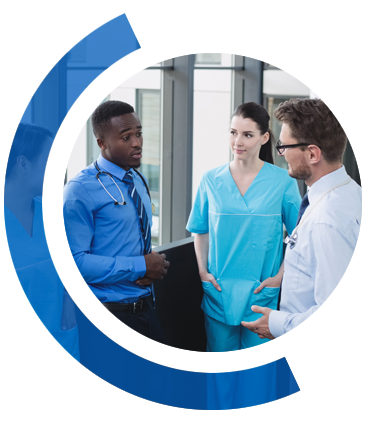 With Backline's care coordination platform, clinicians located inside or outside of your organization can quickly and easily collaborate with everyone on the care team wherever they are - including colleagues, partners, affiliates, patients, and caregivers providing:

Secure, HIPAA-compliant text, voice, and video. Plus, external users do not need to download an app.

Flexible virtual workspaces like Backline's patient-centered chats and virtual exam rooms that adapt to the way you work.

Integrated on-call schedules to find team members FAST.

Effective connections with key systems to automate and streamline workflows and share clinical data in real-time, including automated notice of an acute care admission to a patient's PCP, and parsed CCDs to appropriate clinicians at discharge.

Intelligent clinical notifications that ensure timely delivery of data and communications.
Backline's care coordination platform for healthcare helps
improve patient outcomes

,

including:

Reduced risk of medical
errors caused by poor
communication

Decreased
throughput times
and length of stay

Coordination of care with Backline is excellent. The whole team is kept informed and up to date on anything happening with patients.
- Stephanie Lyon, Nurse at
MyCentric Healthcare
94% of customers

surveyed agreed: "With Backline, we are able to achieve better care coordination, strengthen transitions of care, or improve communication between patients and staff."
- TechValidate
Survey
The Joint Commission's report found that the most common causes of adverse events that result in harmful outcomes are failures in communications, failures in teamwork and failures in consistently following policies.
- The Joint Commission Sentinel Event
Data 2022 Annual Review