Trends in clinical communication and collaboration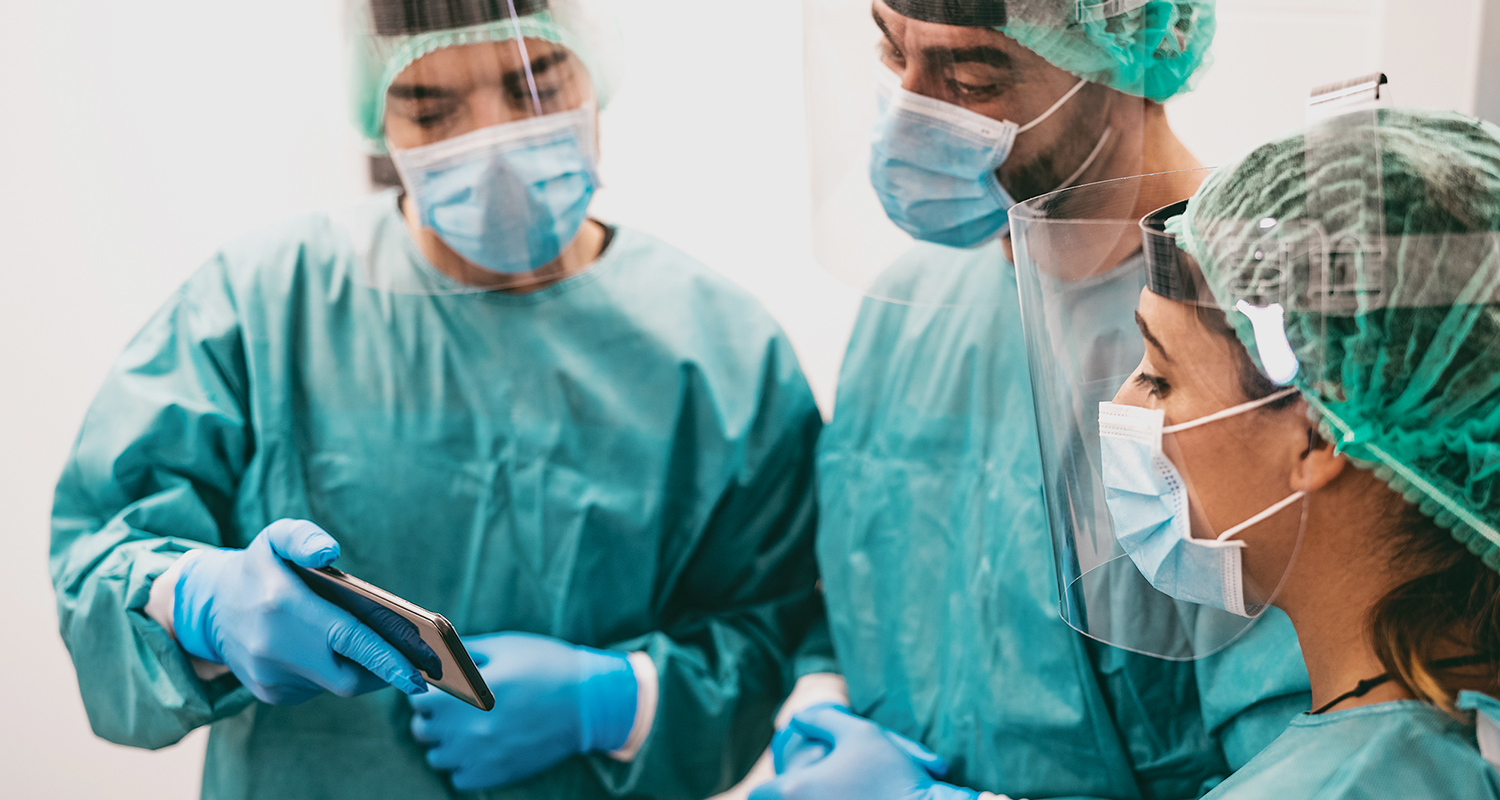 What are the trends driving clinical communication and collaboration in the next few years? Let's take a quick look.
Clinical communications market will grow
Ignited by the needs of the COVID-19 pandemic, the clinical communications market is expected to grow from $1.5 billion in 2020 to $3.3 billion by 2026, growing at a CAGR of 14%. According to experts at Research and Markets, the U.S. market is estimated at $634.6 million in 2021, and growth "will be led by rising demand among healthcare providers for cross-functional collaborative platforms that use an internet-based interface or various mobile devices to achieve flexible communications anywhere, anytime."
Advances in virtual collaboration
By leveraging the power of virtual technology, more providers are collaborating remotely in real time. For example Tele-ICUs, combine A/V technology, predictive analytics, data visualization and advanced reporting capabilities. Tele-ICUs operate under centralized command center models that incorporate real-time analytics and proactive recommendations, extending critical care resources to the bedside, no matter where the hospital is.
Experts at Philips say "Ultimately, the power of virtual collaboration is threefold: it can make specialized care more accessible, it can make it more affordable, and it can improve consistency in the quality of care and reduced safety risks in times of COVID-19".
Consolidation in telehealth, growth in mental health
According to Ken Winell of Greater Than One, telehealth companies will consolidate. He says "We anticipate the consolidation of telehealth companies due to fewer user adoptions, by both patients and providers, increased financial pressures, and a slowdown of payer integration into their existing telemed platforms."
But even as some telemedicine slows down, Winell predicts that mental health services offered by telehealth will continue to grow. "The driver of this expansion is the adoption of employers that will be adding mental health services as a basic benefit," Winell says.
Healthcare worker shortages continue
One-third of nurses plan to leave their jobs in 2022. Citing figures from the Department of Labor, the American Nursing Association estimates that there will be about 195,000 nursing jobs available between 2020 and 2030. ANA says more nurses will be particularly needed in practice areas such as telehealth, home health, long-term care and rehabilitation, and outpatient care centers.
According to the Advisory Board, "the median tenure for nurses dropped from 3.58 years in March 2021 to 2.78 years in March 2022—an almost 20% decline over the course of the past year." Expert Allyson Paiewonsky says "Multiple factors have contributed to this decline in RN tenure, including an increasingly complex care environment where RNs deliver advanced care to sicker patients in shorter timeframe. These demands—coupled with insufficient staffing levels intensified by the pandemic—have exacerbated burnout."
Team coordination helps nurses extend care
For the nurses who continue, a modern communications platform such as Backline ensures they work more efficiently despite their increasing workloads.
For example, Backline enables nurses at a leading academic hospital to coordinate remote patient admissions via video call.
The remote nurse team is responsible for admitting patients, reducing the burden on the floor nurses. Team coordination and video communication take place in a Backline virtual workspace. A scheduling app integrated with Backline ensures that the on-call remote nurse is notified of new admission orders. Nurses can track when the video call has been placed, and when the admission has been completed.
About Backline
Designed in collaboration with actual clinicians, Backline is a messaging platform for health systems that goes beyond basic texting. Nurses use Backline to communicate directly with on-call physicians from the moment the patient is admitted through discharge. They can share key data, check in on group discussions, and escalate from text to voice to video, all on one secure app.
Health systems using Backline optimize their efficiency, while increasing clinician and patient satisfaction.