Telehealth Trends 2022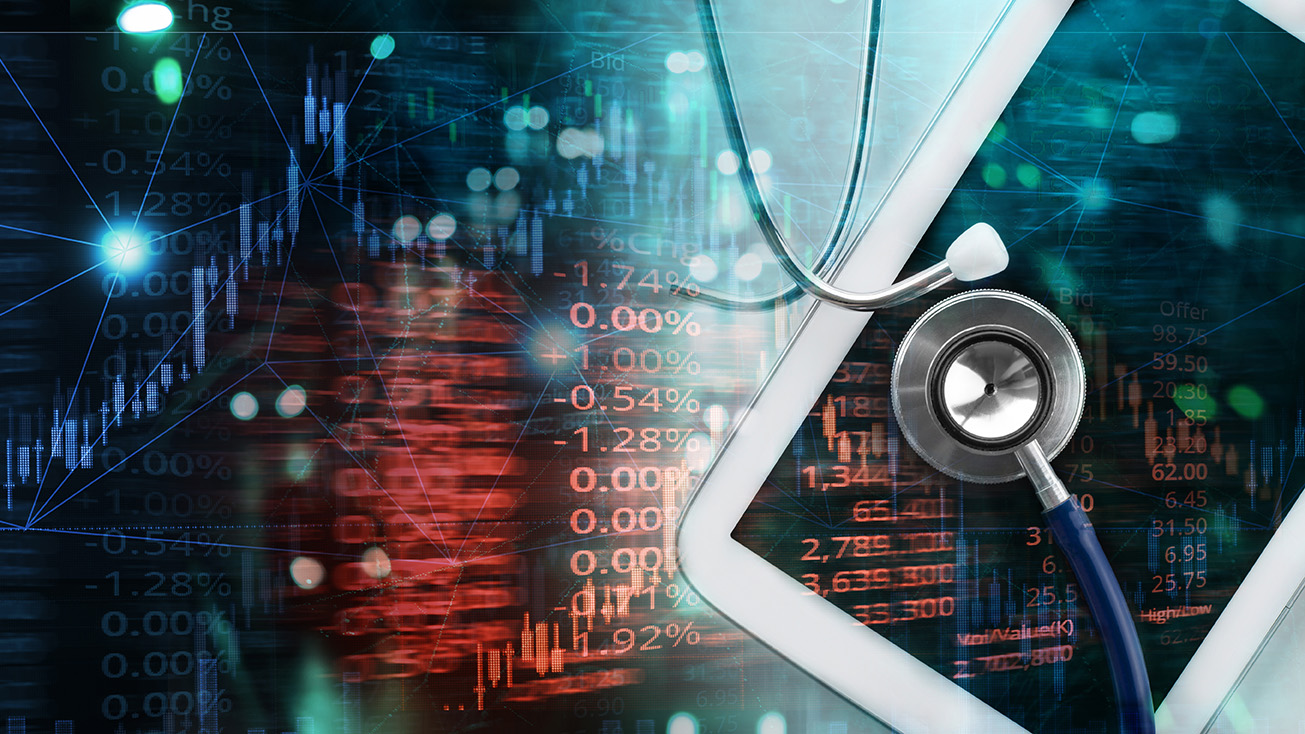 Telehealth growth and COVID-19
Telehealth has now joined the healthcare mainstream. Today, patients expect a telehealth option for many encounters, ­while providers attempt to integrate telehealth into their practices.
During the initial phase of COVID-19, telehealth use spiked to 32% of office and outpatient visits, according to a McKinsey report. Usage has now stabilized at levels 32x higher than pre-pandemic. The telehealth market is expected to reach $186.5 billion by 2026.
Regulatory changes
The growth of telehealth has been accelerated by regulatory changes. The Centers for Medicare & Medicaid Services' expansion of reimbursable telehealth codes for the 2021 physician fee schedule is now permanent. But there is concern about the future of other services that gained waiver status during COVID-19.
Changing consumer attitudes
During COVID-19, many patients experienced telehealth for the first time. In a recent survey, around 40 percent of consumers stated that they believe they will continue to use telehealth going forward—up from 11 percent of consumers using telehealth prior to COVID-19.
Simultaneously, telehealth has broadened to include a range of digital tools such as texting, online portals and artificial intelligence-powered chatbots to give personalized healthcare advice and support. Research shows between 40 and 60 percent of consumers express interest in broader virtual health solutions, including a lower-cost virtual-first health plan.
"Telehealth — which once meant having a live video visit with a physician — has become a commodity, with hundreds of options now available to patients," says Sebastian Seiguer, J.D., MBA, CEO of Emocha Health.
Provider headwinds
Often, provider and patient attitudes towards telehealth do not align. While two-thirds of providers and 60 percent of patients said they agreed that telehealth is more convenient than in-person care for patients, only 36 percent of providers found it more convenient for themselves.
On the other hand, compared to pre-pandemic attitudes, the provider view of telehealth is increasingly favorable. And, as of April 2021, 84 percent of physicians are offering virtual visits and 57 percent would prefer to continue offering virtual care.
Despite this, telehealth integration by conventional providers has lagged, with a survey reporting only 45 per cent of providers investing in the technology during the pandemic.
Technological shortfalls can lead to a reliance on stand-alone solutions which force providers to log in and out of different apps. A lack of EHR integration and AV failures during visits are other challenges providers face. McKinsey notes that "Providers may need to determine how to design operational workflows to make IRL/URL care as seamless as possible for both providers and patients."
New competitors
Another significant trend is the growth of virtual-first providers who compete with brick-and-mortar providers. The growth of virtual-first providers reflects increasing patient demand for this kind of care. For example, Teladoc revenues jumped by 107 percent year over year. Amwell increased its supply of providers by 950 percent in 2020.
Telehealth technology trends
Looking ahead, companies will continue to expand the range of telehealth services. In an interview with Healthcare IT News, Dr. Ian Tong, chief medical officer at Included Health, said "The technology for virtual-care appointments will continue to advance beyond 1:1 doctor-patient video conferencing. For example, in response to the rising behavioral health provider shortage, we can expect to see technology that can enable group sessions with multiple patients receiving counsel and support at once."
Other service areas that are being integrated into telehealth include remote monitoring, digital therapeutics, hospital-at-home and post-acute care at home.
Factors that may limit the expansion of telehealth include lack of broadband access, especially in rural areas, and a possible rollback of reimbursement by CMS and other payers.
Behavioral health opportunities
Experts say that mental health seems ripe for disruption by telehealth. In the U.S., 56 percent of counties are without a psychiatrist, 64 percent of counties have a shortage of mental health providers, and 70 percent of counties lack a child psychiatrist.
Guy Friedman, CEO of SteadyMD, says that behavioral health is a prime spot for telehealth because it doesn't require physical touching. "That translates well to telehealth. The consumer and employer demand are off the charts for mental health because it translates well to telehealth."
Expanding rural telehealth
Rural areas, where many specialties may be unavailable, can benefit from telehealth. But a recent analysis from the University of Michigan found that rural patients were less likely to use telehealth compared to urban and suburban patients. And older rural patients were even less likely to use telehealth.
Rural telehealth expansion is hampered by a lack of high speed internet and a need for technological training. "There are more people across the ages who need help with digital training. We need to invest in broadband and tech support so all populations, particularly older people, can access this," says Dorothy Siemon, senior vice president of the office of policy development and integration at AARP.
About Backline
Designed by actual clinicians, Backline is a healthcare-specific messaging platform that helps manage the complexity and urgency of today's clinical environment. In addition to providing telehealth and secure communications, we deliver a virtual workspace that brings together providers to collaborate across units and disciplines.
For health systems, Backline replaces multiple point solutions with a single platform that elevates their efficiency, while increasing clinician and patient satisfaction. To find out how Backline can help you, schedule a demo today.