Academic health system finds Hospital at Home reduces readmissions by 50%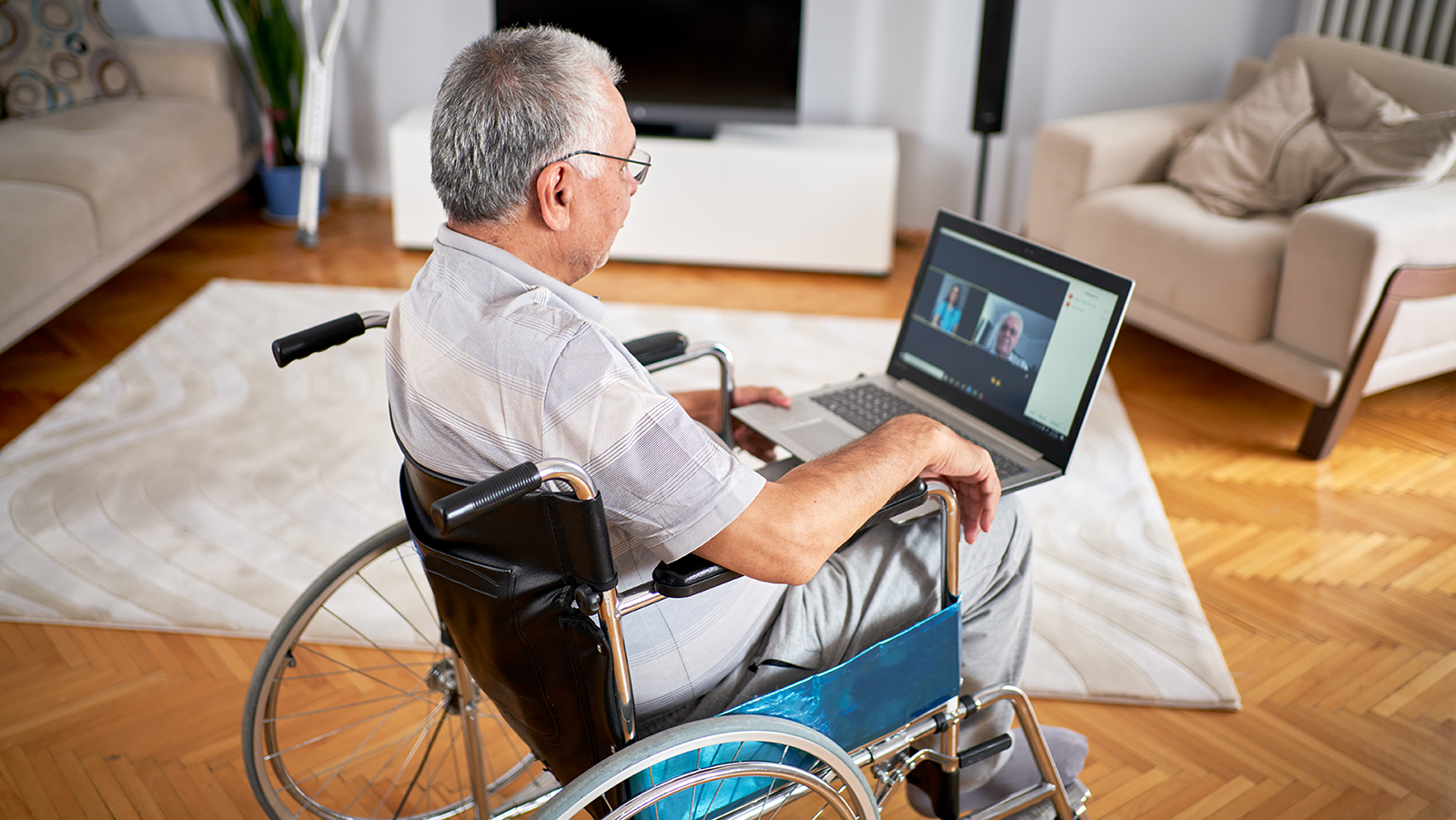 IU Health, a leading academic health system, started to offer Hospital at Home to patients with COVID pneumonia in April 2020. Hospital at Home programs enable some patients who need acute-level care to receive care in their homes, rather than in a hospital.
The program qualifications expanded in November 2020 to include patients with congestive heart failure, pneumonia, cellulitis, and urinary tract infections.
Hospital at Home care coordination challenges
IU Health leaders agreed that to shift acute patient care to the home required seamless clinical collaboration in real time. The organization chose Backline to provide the platform for care team coordination.
Backline is a HIPAA-secure communication system that optimizes the entire patient journey. Our platform goes beyond the basics by providing a simple, smart virtual workspace that your clinicians can access on the smart phones they already have.
Care coordination in action
When a patient comes to the IU Health ED, the emergency doctor orders a Hospital at Home evaluation. Backline automatically notifies the hospitalist, and they coordinate via text, voice or video to determine whether the patient meets the Hospital at Home criteria.
If the patient meets the criteria, Backline generates a virtual room where all the team members participating in the patient's care can exchange information in real time and develop a plan of care.
The care team members who coordinate through Backline include the nurses who remotely monitor the patient at home 24/7, as well as nurses doing in-home visits and remote assessments. Patients can get access to a nurse practitioner with one push of a button using a pre-programmed iPad.
Hospital at Home outcomes
Leaders at IU Health say that implementation of Hospital at Home has been successful:
Financial overhead has been cut by 48%
Readmissions have been reduced by 50%
Since unnecessary hospitalizations are now averted, Hospital at Home pays for itself with just 1 or 2 patients in the program
Infection rates from hospital-acquired diseases have significantly dropped
Patients report a high rate of satisfaction
Clinicians review Backline
Backline has also drawn praise, with clinicians stating that the virtual rooms and real time communication significantly contribute to the success of Hospital at Home.
"I enter an order and all of a sudden someone responds…no back and forth phone calls," one clinician said.
Another clinician noted that "Before Backline, whoever held or answered the pager, held the vital information…now it is shared information."
"Now with Backline, 7 to 8 nurses get on one report in the virtual room," a nurse practitioner said.
About Backline
Backline is a messaging platform for health systems that goes beyond secure texting. Our mobile platform accelerates clinical communication and gives your care teams the power to collaborate seamlessly in real time. Health systems using Backline optimize their efficiency, while increasing clinician and patient satisfaction.