Healthcare Communications Platforms: CIOs Role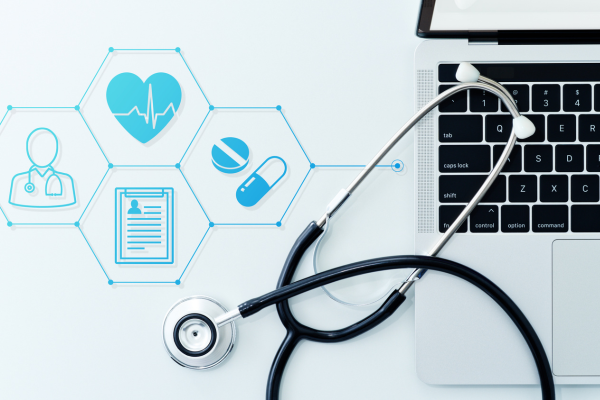 When it comes to healthcare communications platforms, Chief Information Officers (CIOs) face several challenges in optimizing their organization's technology infrastructure. Often organizations have several technology vendors to support communication which can create data siloes, increase unnecessary complexity, and potentially confuse employees and patients.
CIOs at healthcare organizations are reducing the number of communication tools to simplify their operations. By consolidating their communication technology stacks, CIOs can reduce budget expenditures, onboarding time for new employees, and the burden on clinicians and staff.
Choosing a New Communications Platform
CIOs regularly assess their technology infrastructure to ensure the organization is running smoothly and efficiently. Despite this, many healthcare organizations have fallen into the trap of using too many platforms, particularly to support communication, causing confusion among stakeholders, healthcare professionals, patients, and their families.

A single communications platform is the solution. A few helpful questions when assessing new technology:
Does it have a user-friendly interface?
Are there opportunities to grow within the platform?
Does it have remote access?
Does it meet data security and compliance requirements?
Are there collaboration features?
Can you customize the user experience?
Effective communication helps keep everything running smoothly. Are your communication systems operating at their peak potential, or is there an opportunity for improvement? By consolidating communication tools, you can reduce expenses and increase utilization across your ecosystem.
Reduced Budget Expenses
Healthcare organizations are constantly pressured to reduce costs and maintain quality patient care. Consolidation of communication platforms not only supports more effective collaboration but can also lead to:
Reduced operational costs and time maintaining platforms.
Simplified training and education for clinicians and staff
More engaged patients outside in-person encounters
The ROI of investing in a couple of platforms instead of several is impressive. Several of Backline's clients have seen a huge decrease in operational costs due to consolidating their tech stacks.
Improved Patient Engagement
Having multiple disconnected communication platforms for varying workflows can confuse healthcare professionals, vendors, patients, and their families.
A positive experience can go a long way to fostering a loyal client base. By engaging patients in their care, healthcare providers can improve outcomes and reduce costs. Consolidating communications tools results in faster adoption by stakeholders and gives organizations an easy, effective way to communicate with patients and their families.
Patients will be more comfortable and confident in reaching out for assistance when they can use the same user-friendly platform to reach their entire care team. It's a win-win for everyone.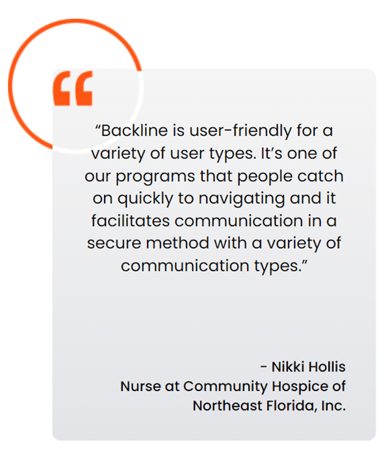 Enhanced Security
Data security and cyber hacking are major concerns, especially in healthcare. More than 590 organizations reported healthcare data breaches to the HHS Office for Civil Rights (OCR) in 2022. The breaches collectively impacted more than 48.6 million individuals.
By eliminating redundant systems, CIOs can enhance their security by reducing the number of potential vulnerabilities. Fewer platforms help healthcare organizations implement consistent security protocols and reduce complexity in the management of their security program. It also allows more opportunities for automation and improved efficiency, which can reduce risk.
Better Collaboration
Healthcare is a team sport, and collaboration is critical for delivering quality patient care. However, this can be a challenge when there are multiple platforms to keep track of and use daily. Not to mention, patients are often involved in communication. When there are multiple ways to communicate with their healthcare team, it creates frustration and stress.
A single communications platform allows the care team, as well as patients and caregivers, to easily communicate with each other, share information, and work together both inside and outside the four walls of your organization to deliver the best possible patient care.
Improved Analytics
Analytics are important for any company, but especially for healthcare organizations. Too many platforms create challenges in tracking and analyzing data. It can create an inaccurate picture of how your organization is using communication tools to deliver quality patient care.
Accurate data can help CIOs identify trends, track outcomes, and make data-driven decisions. An all-in-one communications platform allows CIOs to improve analytics by centralizing communications data to make it easier to access and analyze.
Ready to consolidate your technology stack, increase ROI, and improve outcomes?
As you think about whether streamlining your technology is right for your organization, it's important to understand the best ways to ensure a successful transition. At Backline by DrFirst, we work with many clients within the Healthcare Community, like the State of Maryland, Optum, HCA, and Ascension, just to name a few, to help them reduce operational costs while improving clinical communications and patient outcomes. Let us show you how we can do the same for your organization. Contact us today to learn how!