With Backline's medication management platform, you can automatically send appointment reminders and check in with patients through one integrated system.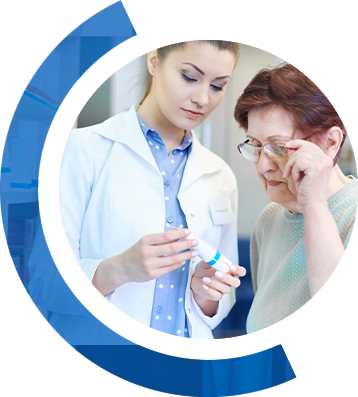 Backline facilitates easy patient and clinician communication through text, voice, or video with app-less document sharing across the entire care team.
Care team members use Backline to send automated appointment reminders, check in with patients remotely on a scheduled or as-needed basis, and share patient education materials.
When medication management is done correctly, patients are more likely to adhere to treatment plans, achieve better health outcomes, experience fewer side effects, and avoid unnecessary hospitalizations or emergency room visits.
Timely patient communication improves medication management and
keeps patients on care plans

including:

Easy, seamless patient-to-care team connection

Direct, convenient access to the patient

Increased likelihood of adherence to patient treatment
READ THE CASE STUDY:

"A large portion of our outpatient population is indigent. Backline has been paramount in helping patients stay on a treatment plan and maintain visits with their providers using Telehealth. Without the use of Backline, many patients wouldn't be able to attend appointments due to not having transportation."
- State and Local Government Official

Read the Case Study
WATCH THE WEBINAR:

Customer Success Story featuring Dr. David Koronkiewicz, DO, MS-HQSM, FAOAO, Orthopedic Surgeon of Goshen Health as he talks about his study and paper on enhancing orthopedic patients in utilizing secure text messaging to keep on treatment plans.